We Offer IT Infrastructure Solutions!
Stand At Ease With AppsTech Solution
You Grow, We Grow. AppsTech Solution is incorporated in 2011 with an aim to provide IT Infrastructure Solutions to PAN India at an affordable price alongside generating employment and pathway to make their career in the field of IT with a fiery spirit. We are strong 30+ pair of hands and continuously striving to achieve decade after decade. 
AppsTech is a mixture of talent, dedication, innovation, creativity, young and modern approach with the experience of experts in the field for 20+ years thus a combination of Josh with Hash fulfills the bucket of success year after year. AppsTech continuously maintains the expectations of clients in the field of readiness to work, dedication, expertise, flexibility, availability, and reliability making us stand out in the crowd. Thus, we are certain that our growth will definitely reflect your business development.
Dedicated In House Team for All Domains
AppsTech constantly endeavors to multiply services, presenting you with bazillions of services and solutions so that it becomes a one-stop destination for all your enterprise demands. With enhanced offerings, we certainly do not compromise in delivering competent service but rather rectify it. Thus, we thoroughly analyze your business needs and accordingly formulate a process where our clients profit with a dedicated group of expert teams.
In today's world, time plays a major role in any dimension of work. Thus, paying the right attention can add a feather to your work. Appstech Solution being an IT company pays the right attention to fast execution without compromising the quality of work so that one can move along with the time and grab the opportunity.
Modernizing is not just upgrading the technology it is worthwhile only if some value is added to it. AppsTech's modern approach allows you to visualize technology at a different level. AppsTech has secured hands-on experience in minimizing the complexity of end-user and presenting a comfy User Experience module.
We believe in forming a closed-loop strategy. By implementing the process-based approach we assure that once stage 1 is concluded and it has delivered appropriate output, only after that we step into the next process. At any point, we don't let our client end up with scattered things which appears to be complex to understand for them. So, we follow a process-based approach where all the processes depend on each other to deliver what the customer needs.
Looking for IT Solution?
We can help you bring your ideas to life. Let's talk about what we can build and raise together.
Let us together build a flourishing business
When you're connected to us, you can see your business growing. Since we have your back, it serves our best interests to support the development of your entire team and organization. So, if you're seeking the ideal organization to build your IT infrastructure and grow your business, we are here to help!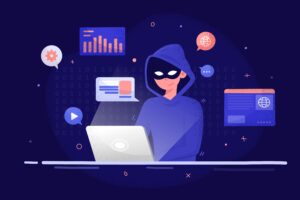 The dark web is a hidden part of the internet that is not indexed by search engines. It can only be accessed using special software,
Read More »
What is Ransomware and How It Works? Ransomware is a type of malicious software (malware) that is designed to encrypt files on a victim's computer
Read More »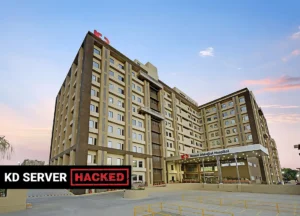 KD Hospital in Gujarat was hit by a ransomware attack on May 13, 2023. The attack encrypted all of the hospital's data, including patient records,
Read More »